Hi! We love a good old-fashioned calendar that you can hang on the wall and write on with a pen.
Having lovely physical things to look at and use in a practical way can be so grounding in today's overwhelmed world.
It's the calendar time of year.
Your customers and clients will have goals in mind for 2023… turning the page on another year, ready to get organized and make big plans.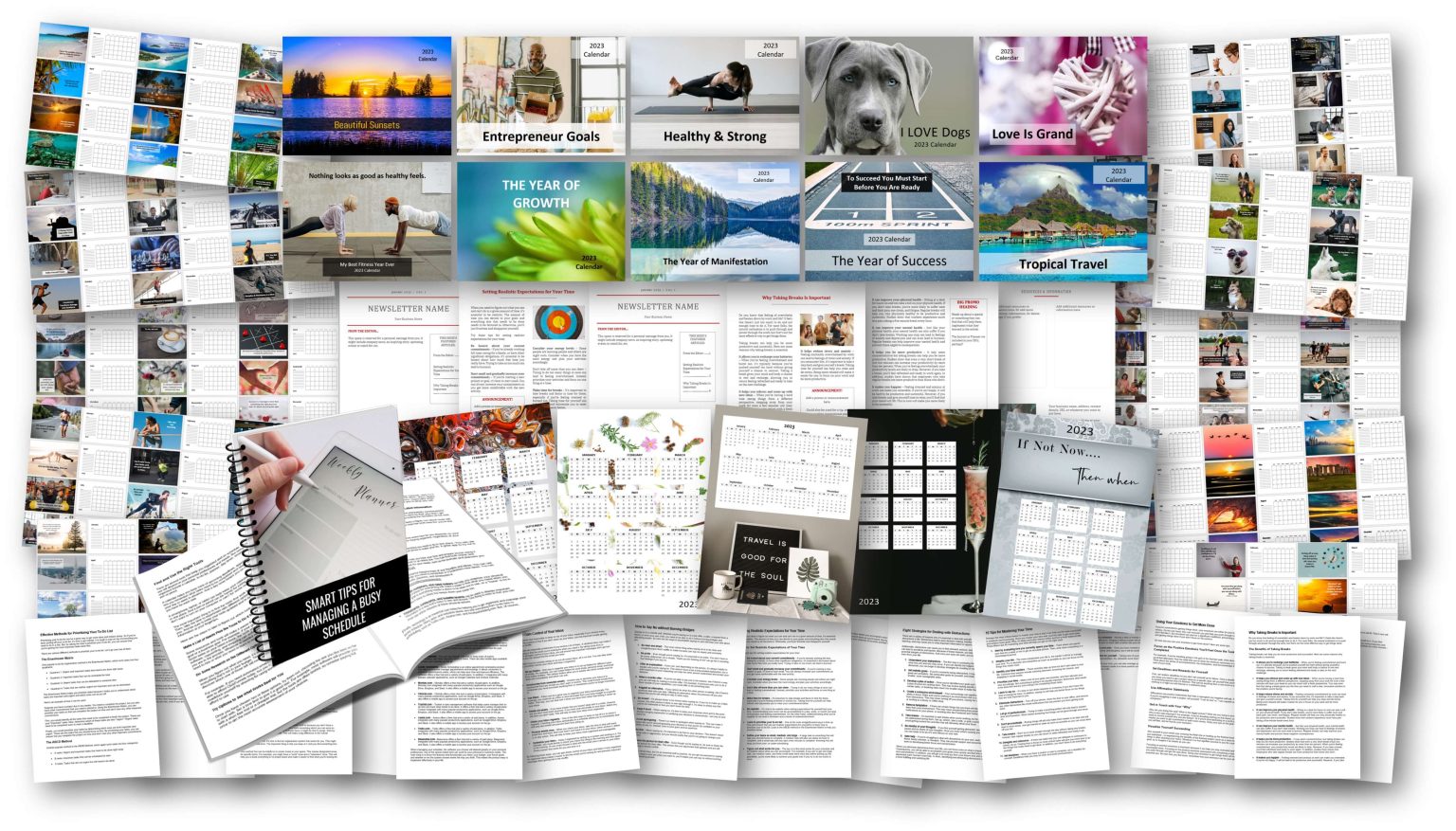 Here's a list of themes in these printable calendars set from EKitHub:
Beautiful Sunsets
Entrepreneur Goals
Healthy and Strong
I Love Dogs
Love is Grand
My Fittest
The Year of Growth
The Year of Manifestation
The Year of Success
Tropical Travel
This  calendar package is also chock full of organizational goodies.
You get 10 articles on how to plan and organize for the coming year.
You get an 8-page report to set up as a lead magnet.
You also get checklist templates, to-do list templates… and more.
This complete 2023 calendar package of printable templates will be a welcome addition to your content arsenal.
It comes with a private label commercial license.
That means you can sell it as-is, or make changes and turn it into your own product.
Or, offer for free… as a lead magnet or add-on with a bigger package.
Coaches and niche experts can offer this calendar pack as a bonus gift with their teaching packages, as part of a Get Organized Challenge that you launch in 2023, and more.
Go here to explore the calendar pack.
It would run you about $5,000 to have this created from scratch for your company.
Today you get the full kit for just $27. No coupon needed. Offer ends soon.
Dina at Planneriffic.com