Affiliate marketing involves much more than simply sharing a link. People who generate lots of income from affiliate sales plan the publishing, marketing and promotional schedules just as if these were their own products that they created.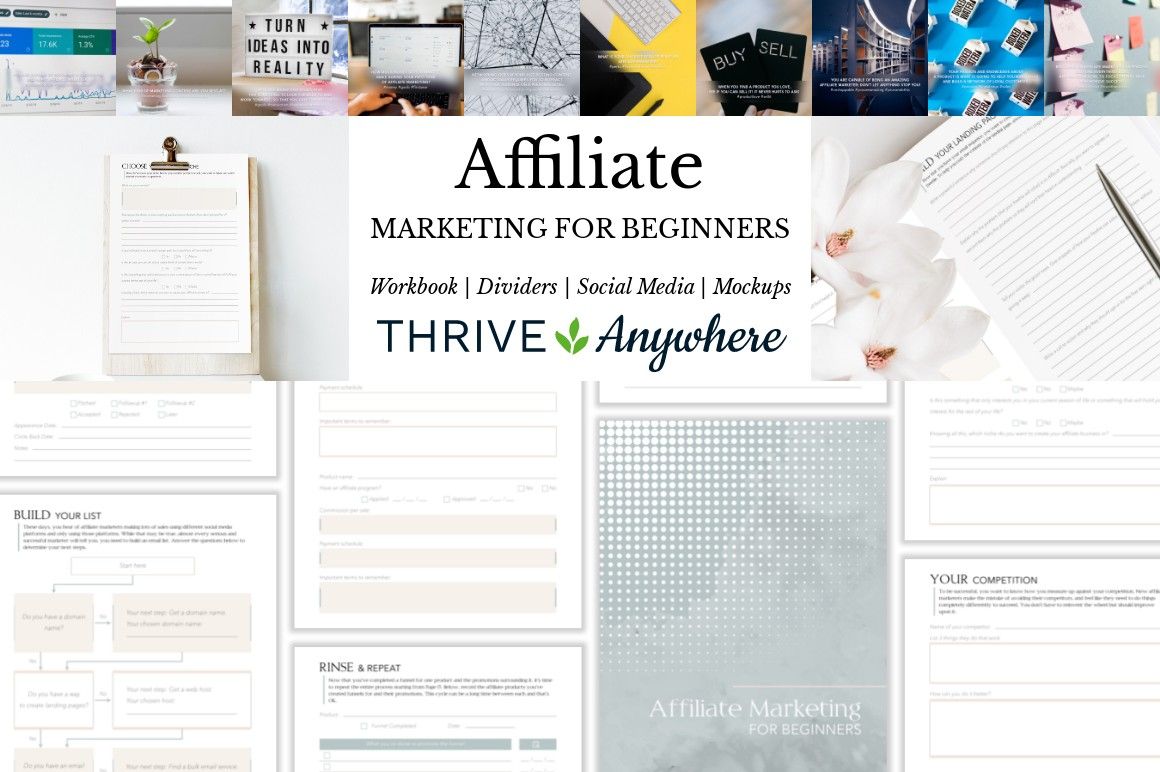 If your internet marketing students or online business clients need help strategizing and executing plans to create affiliate income, this is the perfect workbook package to teach them what they need to know. Private label rights means that as the purchaser of this product, you get to learn from what's included, and then you can use it to create profits.
This printable product reflects the quality and professionalism that you have come to expect from Lynette of Thrive Anywhere. Use it in your work with clients. Set it up as an opt-in gift to grow your list. Or just tuck it away to use when you want to generate affiliate income for your own business online.
Reduced pricing is in effect now through July 12, 2022.
---