Last Day to Get Private Label Rights to Lynette's Devotional Journal for Christian Moms
Hi ! Lynette Chandler popped in with a last-chance reminder about her discount on a digital product she's created called Mom's Devotional Journal.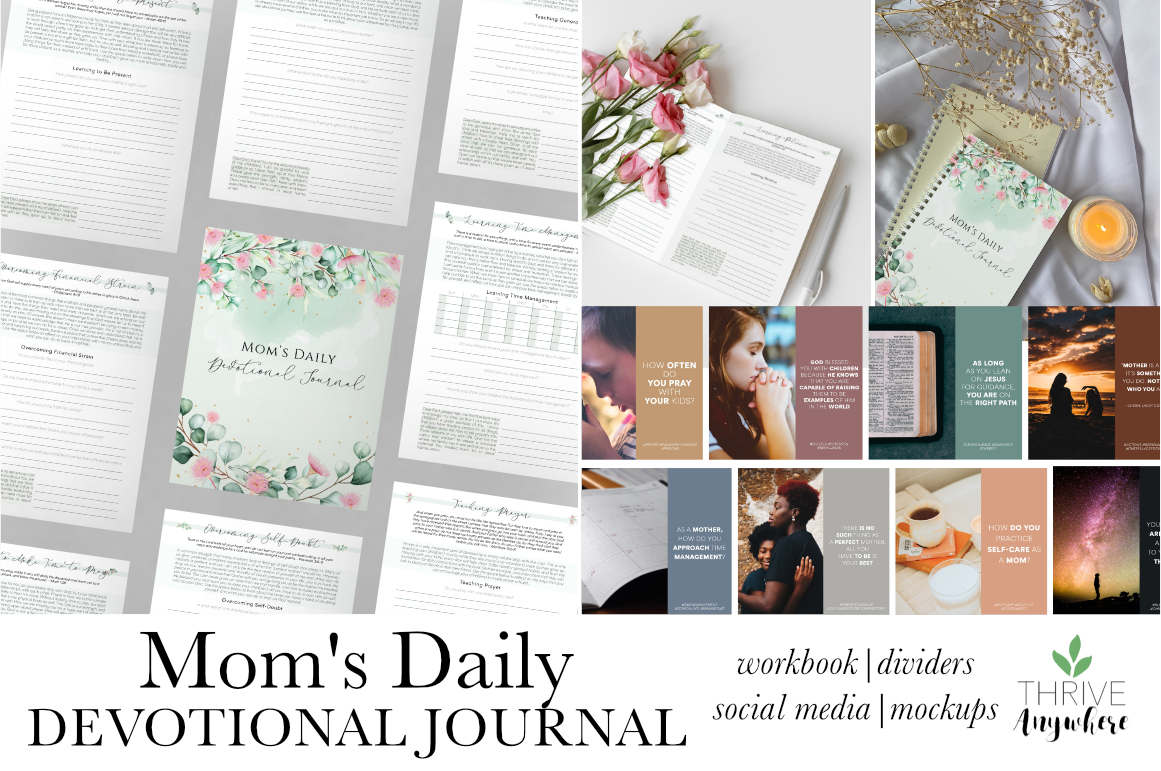 Lynette had some good thoughts about this audience, and their need for connection to God. She said, navigating the waters of life today as a Christian mother is incredibly tough. It's also easy to get swept up in the business of daily parenting, household chores and work. This is all the more reason for them to stay in the Word and close to God.
That is why Thrive Anywhere has created the Mom's Daily Devotional Journal. It helps mothers new and experienced, refresh their spirits and spend time with God.
Over 30 days, this devotional journal covers issues to help them parent biblically and grow spiritually as individuals. It's beautiful too. Check it out for yourself.
Today is the last day to get the rights to this digital product at 51% off. After that, the price will go up to $47. Click the link below to get your copy to sell as your own. The discount is already applied.
Go here to read about Lynette's devotional journal and order. Ends: Tonight, Tuesday, August 9, 2022
---