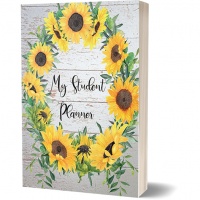 Here's a peek one of Becky's planners. Professional quality design! So much practical use.
Your coupon code is HALFOFF22 and it applies to the following:
Sunflower Student Planner
Vanilla Blooms Teaching Planner
Cleaning Planner
Safari Flower 12-Week Fitness Planner
Rainbow Dreams Budget Planner
Christmas Planner 2020
…and MUCH more – like Thanksgiving planners, emergency planners… too many to list here.
Ends December 1, 2022.